Happy to be designing covers for Irish Academic Press
and looking forward to seeing 'The Books That Define Ireland'
on shelves soon.
The Books That Define Ireland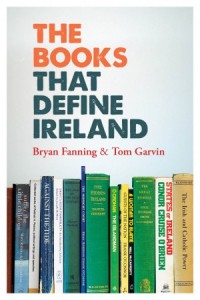 Bryan Fanning & Tom Garvin
A fascinating debate between two best-selling authors on the key books that have effected social change in Ireland from the 17th century to the present. This engaging and provocative work discusses over fifty crucial books that have been instrumental in the development of Irish social and political thought since the early seventeenth century. Fanning and Garvin conduct a compelling debate on a top range of writers including Jonathan Swift, Wolfe Tone, John Mitchel, James Connolly, Frank O'Connor, Edna O'Brien, John McGahern, Noel Browne, Nell McCafferty, Fintan O'Toole, Mary Raftery, amongst many others.